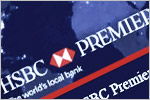 When it comes to taking care of your finances HSBC France has what it takes to provide you with the very personal services that you'll need to ensure that everything is in place. After all, having a personal economy of your very own is what carries the weight of your financial health, and you should only trust the most trusted of service providers to handle your business for you. That's where the HSBC France premier banking services comes in. 
The HSBC France premier services is custom-tailored to the needs of every client that walks through outdoors, and incorporates all of the things that you value most in your life, including your work, your family, and your home, so you can build a legacy to leave behind to those you care about the most. HSBC understands that your personal economy is always changing, so they provide you with the means that you need to ensure that everything is in balance.
First, you're provided with a relationship manager who is supported by a team of global experts. These experts can help to draft up a plan for your entire financial life, so you can make those important decisions then will secure your future. A financial strategy can be tailored and constructed to your specifications and needs. You'll receive the support of HSBC France's Asset Management and Insurance businesses, as well as a direct banking service for English-speaking customers through HSBC Premier International Direct.
Despite the products that are recommended by the HSBC's Relationship Managers, there is no incentive for those to be the only choice. Their advice and recommendations are tailored according to the needs of each individual, and if that means looking at alternatives in order to achieve increased results, then they'll go the extra mile to find the solutions that will bring the most satisfaction. And this isn't simply for personal financial need; their services will cover the financial future for education, retirement, insurance, and managing growing wealth.
Even frequent travellers can have access to their financial assets when they need it, wherever they are. With all solutions being available in a digital form, access and management can be maintained and handled, regardless of location. HSBC France Premier ensures that customers have the support that they need from anywhere in the world, and grants international fund transfers from accounts that are instantaneous and fee-free, and free cash withdrawals from any HSBC ABM located in the world. There's no reason for customers and clients to be without admission to their own funds when they need it. HSBC France goes the extra mile in providing them with the means that the need to continue doing business outside of the nine-to-five realm.
More about the bank:
Most popular articles: