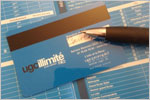 A foreigner staying or planning to stay in France for more than three months, has the right to open a bank account (compte bancaire) in a French bank. An alien who is not residing permanently in France, can open an account for French non-residents (compte non-résident).
Account for French non-residents
Not all banks provide the services of opening accounts for non-residents (compte non-résident): some impose restrictions for persons who can open an account on the basis of their place of residence (as a rule, for citizens of EU countries to open such an account is easier than for residents of non-EU countries), the minimum amount to open an account and others. However, some banks provide services of opening an account in France from abroad.
List of documents required for opening an account may vary in different banks, but usually always includes confirmation of residential address (recent utility bill) and proof of identity.
Bank account for persons residing in France
Foreigner, who moved to France for permanent residence has the right to open an account in a French bank. Most banks offer a wide range of bank accounts tend to conduct daily banking operations through the current account, such as unlimited account "on demand" (compte à vue), or as it is called "deposit account" (compte de dépôt à vue), or checking account (compte chèque).
Depending on the type of account, will be issued a checkbook and debit card (carte bancaire), also known as the "blue card" (carte bleue), for payments and cash withdrawal.
To open an account it is necessary to submit the following documents:
• Identity document: for EU citizens – passport or identity card; for persons who are not citizens of the EU – a residence permit entitling the long-term (at least 1 year) stay in France (carte de séjour or titre de séjour).
• Document confirming the residential address in France: the electricity or telephone bill with the applicant's name, proof of ownership or rent of property in France.
• Verification of income or social status: the employment contract, payslip payroll, proof of employment of a person (for example, for students – student card).
• References from other banks where person have accounts (usually only required for loans and overdrafts).
• In some cases is also required a birth certificate.
The account usually can be opened in one day, bank cards and check books will be sent within 7-10 days from the date of opening the account. Also a banking information code for online banking and PIN for credit card will be sent by mail to the address of the account holder.
Accounts can be opened by several persons.
Note: If the account holders are two persons, their names can be delimited by either the word "and" (et), and "or" (ou). If the account is in the name of Mr. and Mrs. N (M et Mme N), all checks must be signed by both account holders; while for accounts opened in the name of Mr. or Ms. N (M ou Mme N), only signature of one account holder is enough.
Various French banks can charge for various services: for example, account maintenance and a credit card (or second banking card), online banking services or transfers of funds to other banks.
Bank details (Relevé d'Identité Bancaire, RIB)
When opening an account, the bank gives the account holder a few copies of the bank details (relevé d'identité bancaire, RIB), which is a document with details of the bank and the customer's account. In the statement shall contain information about the bank, which holds an account (bank reference), the name of the account holder and account details: account number (numéro de compte), bank code (code de l'établissement) and bank branch number (code du guichet).
Bank details may be requested for regular payments by automatically debiting the account (prélèvement automatique), for example, when entering into contracts for the payment of electricity, telephone and other utilities.
Loss or theft of a credit card
In case of loss or theft of a credit card or checkbook, a person should submit an application to police. Upon acceptance of the application,  police handed out the application for confirmation of the theft (récépissé de declaration de vol), which must be presented to the bank that issued the card or checkbook, and to the insurance company.
When opening an account, issuing banking card or checkbook, the bank provides customers with special phone numbers for communication in case of emergency. These numbers must be stored in a separate place and easily accessible.
In case of loss or theft of a credit card, or detection of fraud, clients must immediately contact their issuing bank and request a lock on this card.
In case of emergency situations, clients should contact 24h Interbanking service by phone:
• A national center for lock a lost or stolen credit cards (service Interbancaire): 08 92705705
For each request, the bank issues a registration number (numéro d'enregistrement), to be used in the future in the event of any dispute. It is also recommended to send a registered letter to the bank with a statement about the loss or theft of a card and the registration number of the request issued by a bank, as well as a document confirming the fact of theft, if one has been issued by police.
Phones to notify the loss or theft of a credit card
Hotlines bank cards in France
National center of blocking bank cards – all types of cards issued in France (Interbanking Emergency Alert Service):
Tel: 0892 705 705
All checkbooks issued in France (Interbanking Emergency Alert Service):
Tel: 0892 68 32 08
Diner's Club cards, issued in France (Calls from outside of France, around the clock)
Tel: 0810 31 41 59
Tel: 0033 149 06 17 76
MasterCard cards, issued in France
Tel: 0800 90 13 87
American Express cards
Tel: 0800 83 28 20
Visa cards, issued in France
Tel: 0800 90 11 79
Most popular articles: